Hello guys

Happy to see new faces around the web^^
Don't hesitate to talk with me, i'm actually quite shy to start a talk with someone, but i won't deny a new friend or simply, a new person to talk and have fun with.
Also, if you are interested, i'm completely up for both requests (closed friends only) and cheap commissions. I can draw almost everything, from the most faboulos childish silly, to the most brutal, gory and kinkiest concept. Just ask me, and we'll talk

(i still keep the choice to decline. Mind that Xp)
I also have account with the name Ravecchia~ around the web, like FA or InkBunny... i now upload regularly stuff on FA though Xp but if you wish to contact me there... well, i suppose it's still funny Xp

SO YEAH!





COMMISSIONS PRICES AND INFOS: khayos-rave.deviantart.com/jou…

So yeah, welcome to my page, have a nice stay 8D

Owe


Request



Owed


Commission


Commission


Commission


Commission

Avatar done by

Get a FREE visitor map for your site!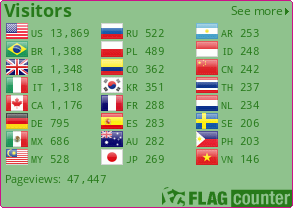 THE MOST AWESOME PEEPS EVER! >w<


(Friends and artists i admire. If you feel like you belong to this list, but you aren't here... don't worry, it's probably my bad memory XD)





















































YOU CAN FIND ME ALSO THERE~
- www.furaffinity.net/user/ravec…
- www.facebook.com/ (won't add randomly though!)